PCC was granted State Science and Technology Progress Award, which is a great honor for a technology-oriented enterprise. It also has obtained qualification of ISO9001:2008, the National Ⅰ& Ⅱ class pressure vessel design and manufacturing qualification, and other international certificates including ASME, CE, GOST, and API.
State Science and Technology Progress Award is one of the 5 awards of national science and technology awards established by the State Council. It commends organizations for their creative contributions in the areas of technological research, technological development, technological innovation, popularization and application of advanced scientific and technological achievements, and the promotion of high and new technology industrialization.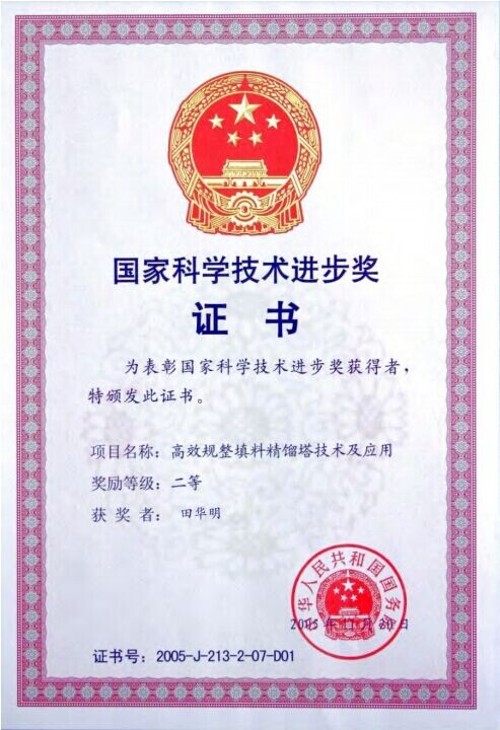 In order to meet the requirement of international codes and standards, PCC is pleased to improve and perfect itself to obtain international certificates, like ASME, CE, API, GOST etc. With these certifications, PCC is capable to complete oil & gas processing plant for customers from different countries and regions.